Internship: My Digital Media Journey at WD-40 Company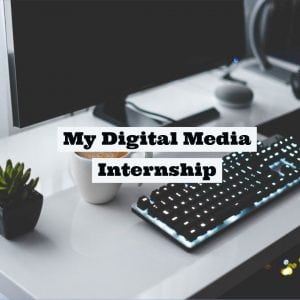 My first internship
With this being my first internship out of university, I had absolutely no idea what to expect.
I've heard about bad experiences that can occur within internships in the corporate world, which in hindsight probably made me even more anxious than I needed to be.
However, all my preconceived worries seemed to have dissolved once I had stepped foot in the building. Everyone was just so lovely and welcoming.
The values here at WD-40 Company all revolve around positivity, so it was very refreshing to see all the employees embrace these values and have it embedded as part of their company culture.
My first day
The first day of my internship was mainly made up of some important inductions and meeting the Tribe in our Milton Keynes offices.
We even went out to lunch which was an added bonus, as it helped me to bond with the team in more of an informal setting, away from the work environment.
At first, it was rather difficult to navigate around the building. I must admit I did lose my bearings on more than one occasion, however, there was always someone present to point me in the right direction.
A successful week
All in all, my first official day at WD-40 Company could not have gone any better, the remainder of the week mirrored this.
I managed to meet some more of my colleagues from a variety of functional areas. It was so interesting to understand the main aspects of their job and the potential of collaborating in the nearby future.
Mid-week I also had the opportunity to visit the new office space that we are looking to move into next spring.
It was so overwhelming that I was only into the third day of my internship, yet WD-40 Company valued me enough to take my opinions on board. This just goes to show that no matter the length of time you have been employed at WD-40 Company, your opinions always matter and you are not just a cog in the machine…you are making a valuable and worthwhile contribution.
After a smooth and successful start to my internship journey at WD-40 Company, I was now ready and excited to get stuck into my role.
That's all for now, part 2 of 'My Digital Media Journey at WD-40 Company' will be coming soon.
adina-daniel-haughton