It's all about the people
At WD-40 Company, we know that purpose mobilises people in a way that pursuing profits alone never will. The reason for this is simple. A company with a clear sense of purpose ignites the passion of its employees and inspires the trust of its customers.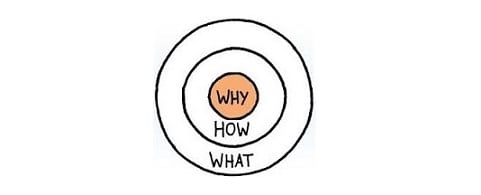 The blue and yellow can with the little red top has been leaving end-users with positive lasting memories since 1953. WD-40 solves problems in workplaces and homes around the world.
"People don't by what you do, they buy why you do it. And what we do simply proves what we believe." – Simon Sinek
Our Purpose "Why"
We exist to create positive lasting memories in everything we do. We solve problems.
We make things work smoothly. We create opportunities.
How we do it "How"
We create positive lasting memories by cultivating a tribal culture of learning and teaching, which produces a highly engaged workforce, who live our company's values every day.
Our Mission "What"
Our mission is to deliver unique, high-value and easy-to-use solutions for a wide variety of maintenance needs in workshops, factories and homes. We market and distribute our brands across multiple trade channels in countries all over the world.
Our Passion
"Purpose – driven, passionate people guided by strong values create amazing outcomes" – Garry Ridge, CEO, WD-40 Company
Simon Sinek - What is our why and how do we do it?
A special message to the WD-40 Company tribe from optimist and best selling author, Simon Sinek